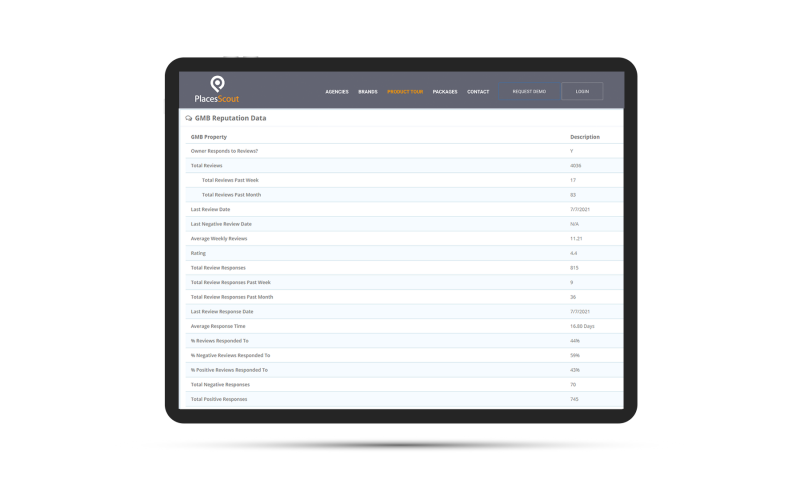 Easily track any changes to Your Google My Business Page
Receive instant alerts if anything changes on your GMB Listing
Protect your business information from malicious community edits
Get detailed insight into your GMB Listing with over 70 data points available.
Automated Tracking of Changes to Your Business Data on Google
Places Scout monitors and tracks any changes to your GMB Listing, giving you an instant heads-up if something changes
Our automated change tracking solution provides instant alerts for any changes detected, saving you time and giving you peace of mind with your public business info.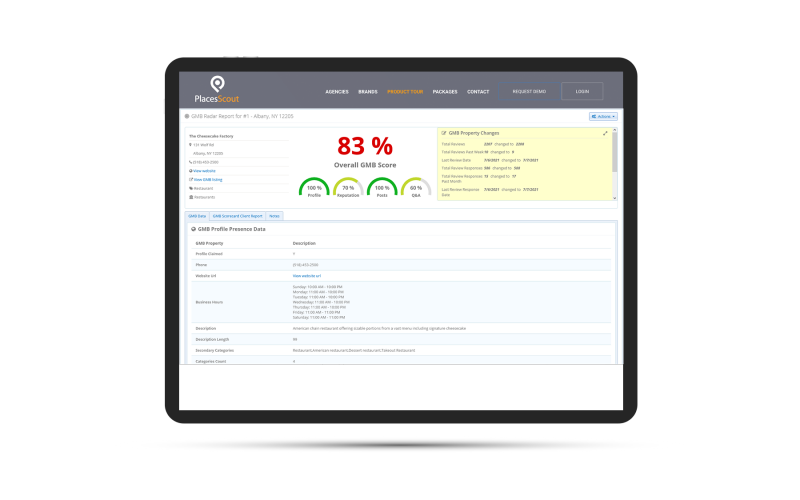 Instant Detection of Malicious Edits
Will you know if someone suggested changes to your business, and the changes were approved?
What if a competitor decides to suggest that your business is closed, and the phone stops ringing?
Unless you check your GMB Listing daily, you won't receive alerts to changes like these.Help your clients monitor and protect their business info with Places Scout's GMB Radar Reports..
70+ Data Points Monitored
Places Scout monitors over 70 data points for your GMB Listing, ensuring every possible piece of data on your GMB Listing is being monitored.
Aside from basic business info, we track other metrics such as reviews, Q&A, posts, and more.
See our full list of data points we monitor below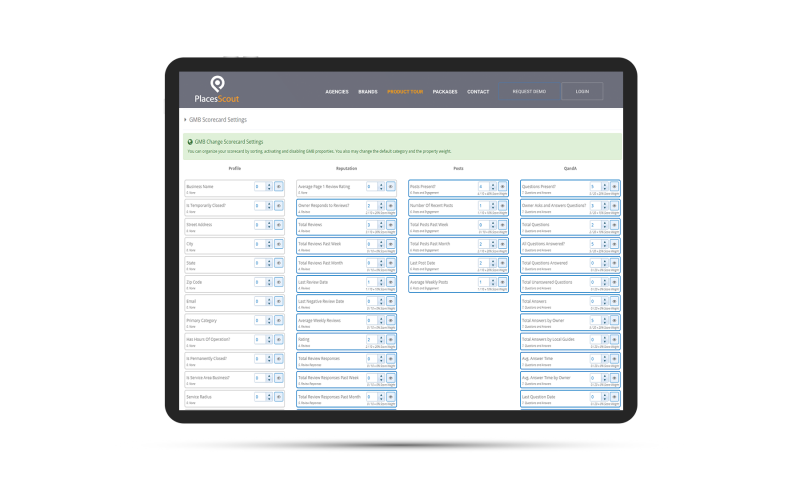 Save more Time and Get the most Accurate Reporting
GMB Listing Data Points Tracked
Owner Verified
Business Name
Street Address
City
State
Zip Code
Phone
Website
Url
Primary Category
Secondary Categories
Categories Count
Is Permanently Closed
Is Service Area Business
Service Radius
Has Hours of Operation
Business Hours
Description
Description Length
Percent Profile Complete
Has Cover Photo
Has Profile Photo
Photo Count
Has Recent Photo Upload
Last Photo Date
Last Photo Date By Owner
Has Virtual Tour Photos
Video Count
Linked Review Sites
YouTube Channel Link
Has Reservation Button
Has Popular Times
Has Plan Your Visit
Menu Link
Reservation Url
Events
Social Media Links
Departments Listed
Owner Responds To Reviews
Reviews
Rating
Average Page 1 Review Rating
New Reviews Past Week
New Reviews Past Month
Last Review Date
Last Negative Review Date
Average Weekly Reviews
Total Reviews Responded To
Total Reviews Responded To Past Week
Total Reviews Responded To Past Month
Last Owner Review Response Date
Average Review Response Time
Percent Reviews Responded To
Percent Negative Reviews Responded To
Percent Positive Reviews Responded To
Total Negative Reviews Responded To
Total Positive Reviews Responded To
GMB Posts Present
Number Of GMB Posts
GMB Posts Past Week
GMB Posts Past Month
Last Post Date
Average Weekly Posts
Questions Present
Owner Asks And Answers Questions
Questions And Answers Count
All Questions Have Answers
Total Answered Questions
Total Unanswered Questions
Total Question Answers
Total Question Answered By Owner
Total Question Answers By Local Guides
Average Gmb Answer Time
Average Gmb Answer Time By Owner
Last Question Date
Last Answer Date
We don't do hard sales. We'd rather just present you with the facts. So, let's chat… Simply fill out the form with your questions and someone will get back to you shortly.
If you prefer to speak with someone over the phone, you can call us directly at (714) 604-1604. We're here to help from 8AM-5PM PST.